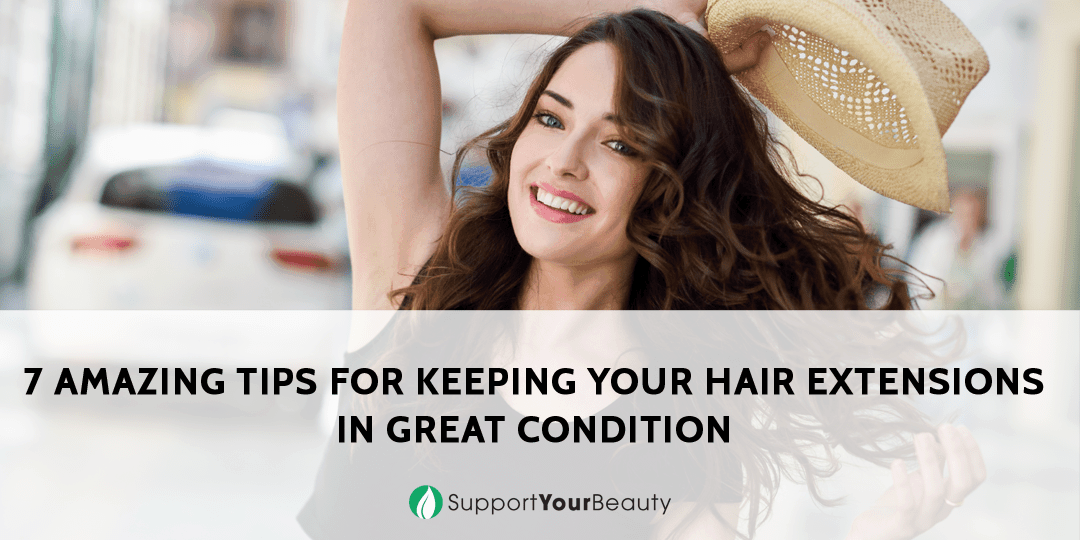 7 Amazing Tips for Keeping Your Hair Extensions in Great Condition During the Summer
While summertime is a lot of fun, everyone knows that when UV rays are combined with saltwater, the beach can cause a lot of problems for your hair.
Unfortunately, if you have hair extensions, you will most likely have to deal with even more issues.
Luckily, it's easy to take care of your hair extensions during the hot summer months without spending a ton of money or spending a lot of time on your hair.
As long as your hair extensions are made of real human hair, they will only need the same care that you provide your new natural hair.
That being said, there are still some tricks and tips that make taking care of your hair extensions easy and will ensure that they look their best all summer long.
1. Stay Out of Chlorine
While you may love to swim, spending time in chlorinated water can cause a lot of problems for your hair extensions.
It's best to minimize exposure to chlorine so that you don't have to worry about the quality and condition of your extensions.
Chlorine has a tendency to negatively affect both the color and the texture of your extensions.
2. Wash Your Extensions When You've Been in the Pool
If you do decide to swim in a chlorinated pool, make sure that you not only limit the amount of time that you are in the water, but also wash your hair extensions right away.
It's important that you do your best to rinse out as much chlorine as you can from your extensions before it has a chance to damage them.
3. Rely on Leave-In Conditioners
Unfortunately, both salt water and chlorinated water can cause a lot of problems for your hair extensions.
No matter what kind of water you are going to swim in, using a leave-In conditioner before you swim is a great way to protect your hair extensions.
Doing so will simply provide your extensions with an additional protection that can keep them from being irreparably damaged.
4. Stay Out of the Sun
UV rays will not only damage your skin, but can also greatly damage your extensions.
It's best to protect your hair from UV rays with either a hat or scarf, but if this isn't something that you are willing to do, then make sure to use a defense spray that can protect your extensions against UV damage.
5. Don't Wear Tight Styles
Loose and flowing hair styles will allow air to flow between the strands of your hair extensions and help protect them.
While tight braids or a bun may be very comfortable, these types of hairstyles can considerably damage your extensions.
6. Take it Easy on Your Hair
No matter how careful you are, your extensions are going to suffer a little bit during the summer, so being gentle with your day-to-day beauty routine is a good idea.
Not only can straighteners and blow dryers damage your hair, but certain styling products can also be rough on your extensions, so use these products sparingly.
7. Understand What Will Happen
This sooner you come to grips with the understanding that your hair extensions will become lighter during the summer, the happier you'll be.
Just like your hair will naturally lighten in the sun, your hair extensions will as well.
Remember, you can always dye your hair and your hair extensions darker at a later time if you desire to do so.