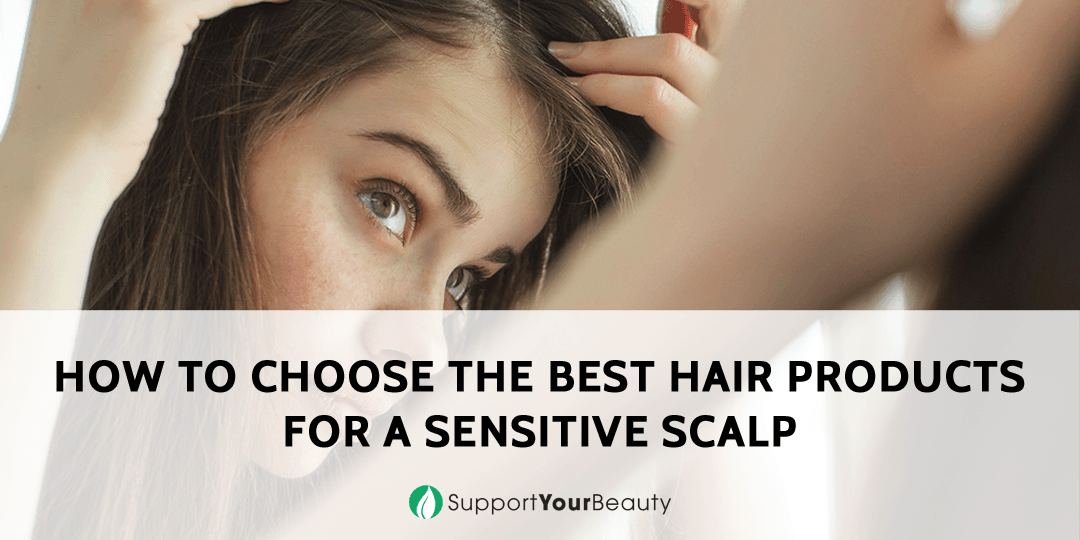 How to Choose The Best Hair Products for a Sensitive Scalp
Jeffrey Arvel is a full-time barber from Portland, Oregon. Beside his daytime job, he loves to write about how to properly maintain your skin and hair's health. Check out his latest articles at https://shavingsolution.net/
When it comes to hair care, various factors influence the type of products that we use.
A sensitive scalp is one of the most influential determinants because it tends to irritate when your hair is exposed to certain ingredients.
When you have a sensitive scalp, applying some chemicals may cause an irritation that may be unbearable due to the itchiness.
It is important, therefore, that you choose the right shampoo and conditioner if you have a sensitive scalp.
Use products that are used exclusively on a sensitive scalp. Some of the ingredients used on hair products for a sensitive scalp include lavender and aloe vera.
The products hydrate your hair to avoid itchiness because "a dry scalp is an itchy scalp."
What hair products to choose if you have a sensitive scalp
A sensitive scalp calls for hair products that are gentle on the skin to avoid irritation.
Some of the common features of hair products made for sensitive scalps include:
Shampoos and hair conditioners are the commonly used and recommended hair care products.
When choosing a shampoo for your sensitive scalp, be sure to pick one that will allow a gentle hair washing. This will give you a pleasant experience as you cleanse your hair or scalp.
The best shampoo for bald head or for a sensitive scalp is one that facilitates a comfortable washing process.
When washing your scalp, make sure the shampoo has sufficient lather to avoid too much rubbing that could end up irritating the skin.
When you have shampooed your scalp thoroughly, apply a hair conditioner immediately after rinsing. This will help keep the hair and scalp moisturized.
Be sure to avoid the hair conditioners that leave sticky materials on the hair and scalp.
When choosing hair products in general, you are advised to buy hair care products from the same brand because they are made to complement one another.
The products will give you the amazing hair cleansing experience you desire. When shampooing or applying hair conditioners on your hair, you should use your fingertips to gently massage the scalp.
When washing and rinsing the scalp/hair, you should use lukewarm water to be able to remove the product from your hair.
Natural hair care products would serve you even better if yours is a sensitive scalp.
This is because natural products are not made from chemicals.
What to avoid in hair products if you have a sensitive scalp
After using hair products like shampoos and hair conditioners, numerous factors may cause an irritation on the scalp.
When it comes to choosing hair products for a sensitive scalp, these are some of the ingredients to avoid:
All of the above chemicals are irritant to the skin with fragrance being the most common of all.
If you have a sensitive scalp, it is important that you look for the shampoos and conditioners that are free of scents.
You should know that a product could be labelled "unscented" even though a masking scent is usually included as a way of masking the smell of the other ingredients.
As such, the best hair product for a sensitive scalp is one that is labelled, "fragrance-free." There should be no perfume indicated on the ingredient section.
Challenges experienced when buying the best hair products for a sensitive scalp
When buying hair products for a sensitive scalp, you are likely to find that almost all the fragrance-free and chemical-free products are somewhat costlier than the others are.
A look at the ingredients used and you will feel that the products should cost less.
However, business owners usually take advantage of any special need and exploit it to maximize profits.
This becomes a challenge considering that you have to acquire different types of hair care products.
Another problem that you might encounter while using hair care products is hypersensitivity.
Although the hair care products available in the stores are designed to be used on a sensitive scalp, they almost do nothing for the hypersensitive scalps.
As a rule of thumb, you should seek the advice of a dermatologist if you have a sensitive scalp before using any product.
The specialist will help identify the best hair care products for you. He or she will also help you understand your scalp problem better and advise you on how to manage it.
A sensitive scalp is a common skin condition noticeable when the scalp itches after being exposed to chemicals.
When the scalp is itchy, one gets uncomfortable and finds it hard to concentrate on other issues.
It is for this reason that you have to know how to choose the best hair products for a sensitive scalp.
It is also important for you to know the factors that could determine the hair products that are good for your scalp-type.
For instance, the ingredients of a hair care product reveal the product's quality and whether it can be used on a sensitive scalp.
A good hair care product should be gentle on your hair and scalp. It is also important to know how to use the hair care product from the washing phase, to rinsing, and drying.
The cleansing processes may also determine how your scalp reacts to the product used.