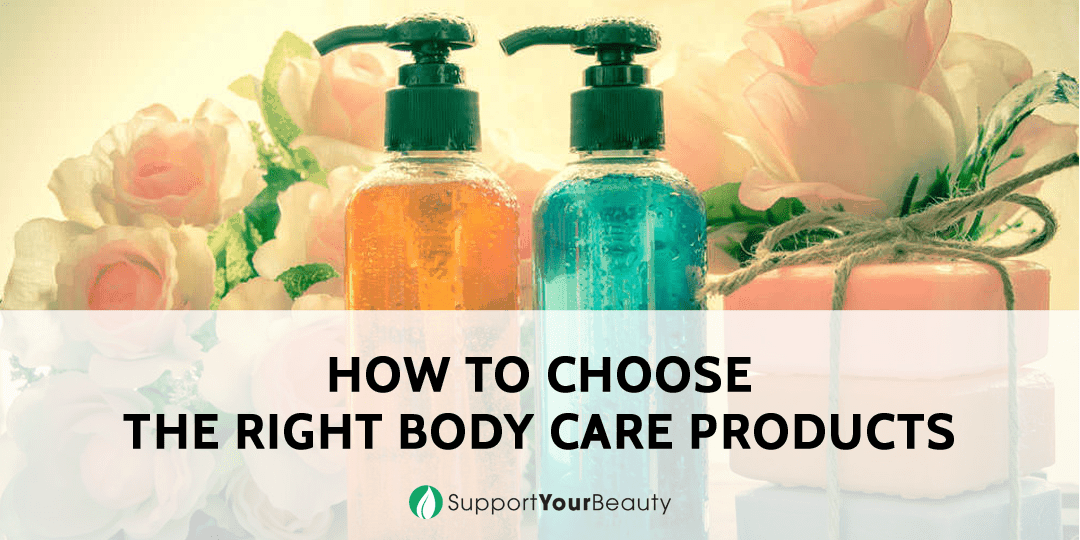 How to Choose The Right Body Care Products
Jack loves to write about organic food that can uplift the personality of a human being. As many people say that health is wealth, Jack also has the same thinking and is a profound advocate of organic products. Jack has been working and writing about happy skin care and organic products to spread awareness among people. Jack has also been promoting organic products for Buy Organics Online over the past few years from Australia.
We only have one body. That is why we should always take care of it. But with the many harmful elements that we encounter on our daily routines, taking care of our body can be such a task.
Luckily, there are lots of body care products that can give us the extra leverage in keeping our body healthy.
However, not all body care products are good for us. Some are just not good products. Some are chemical-based while others are organic like Avalon Organics products.
On the other hand, there are products that are just not right for you. In choosing the right body care products, here are some ways you can do that.
You Must Know Your Skin Type
Like what was mentioned earlier, there are products that are not applicable to you.
How to know if a product is applicable to you? You have to know and understand your skin type.
There are a lot of skin types and here are some:
1. Oily Skin
You have oily skin when you have large pores on your skin.
Your skin always feels greasy and you are prone to have whiteheads and blackheads all over your face.
Products perfect for oily skin are those that have oil-control and dirt remover or deep-clean.
2. Acne-Prone Skin
Acne-prone skin is commonly associated with oily skin. There are also cases that acne breakouts occur in skin that are dry.
However, there are cases that the skin is neither dry nor oily but still has acne breakouts.
This type of skin is more on the disease-related side. That is why you will need to consult a dermatologist to prescribe you the right medicine for your skin.
3. Dry Skin
This is the opposite of oily. Very visible white lines appear when you scratch it.Your skin feels irritating most of the time. Products with moisturizer will help a lot.
4. Sensitive Skin
This skin type is the most problematic. Most of the body care products are not applicable to you because of your skin's allergic reaction to them.
Lucky for you, there are products that are very mild on the skin but with extremely good effects.
5. Normal Skin
This is the least problematic skin type. All lot of products are safe on your skin. All you have to do is pick the most effective product for you.
Do Thorough Research On Body Care Products
Before you buy body care products, be sure to do research about the product.
You need to know if the product is effective or not. You can ask feedback from people who had tried the product before.
You can also search for reviews on the said product online. You should also check if it does not contain ingredients that you are allergic to.
Aside from reactant ingredients, you must also check the products active ingredients and know how it will function in your body. Go for the natural products than the chemical-based one to assure safety.
Beware of unrealistic body care products like those miracle products. When products promise results that are too good to be true, you want to rethink buying the product.
It is always best to use body care products manufactured by well-known and reputable companies.
Plan Your Daily Skin Routine
When you find the right products applicable to your body type, it is now time that you create your daily skin routine.
Repetition of product application is the ideal way to get the best results. Here are the basic steps of daily skin routine that you can start with.
Cleaning
You need first to clean your face with all the dirt you get. This cleansing product can be in the form of soap, facial wash, and facial foam.
However, make sure the product is mild and can deeply clean your skin.
Exfoliating
When your face is now clean, you have to apply exfoliating products. These products can be in a form of soap or toners.
When using exfoliating products, be gentle in application. Do not rub the said product on your skin.
Moisturizing
Exfoliating products can make your skin dry. That is why after applying some, you will need to finish it off with a moisturizer.
This product is normally in the form of lotion or cream. It is best if the moisturizer has sunscreen protection with.
These steps mentioned are only the basics. If there is any specific thing you want to fix on your face like pimple marks and wrinkles, you can always add products which address those problems to your routine.
By following these ways, you can properly take care of your body specifically your skin.
Aside from that, you can always consult experts like dermatologists to help you in picking the right body care product for you.
Always be reminded that if you feel any discomfort when using a product, you should stop using it.