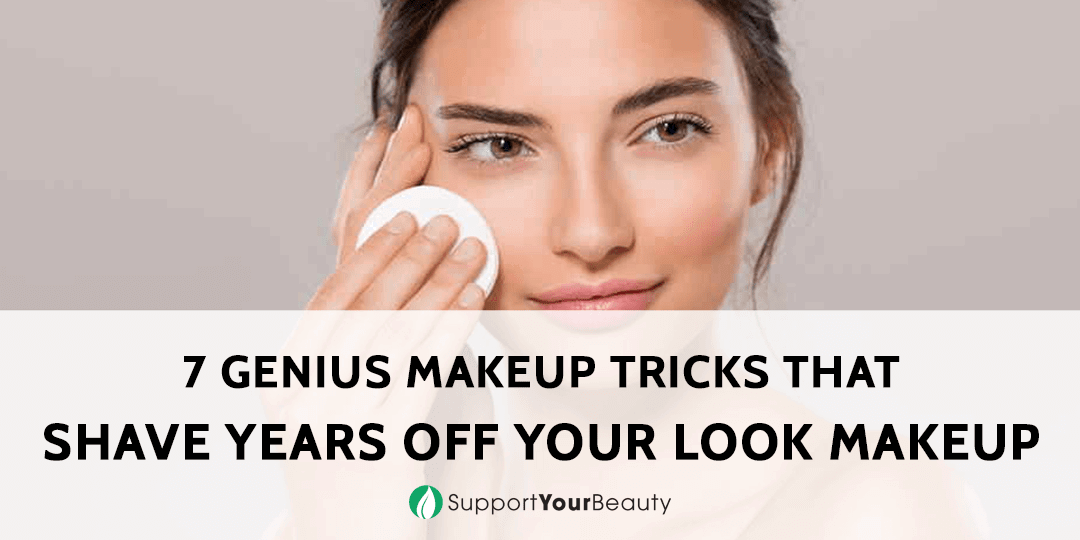 7 Genius Makeup Tricks That Shave Years Off Your Look
This a guest post by Jane Williams, who is a makeup artist and stylist at Style Down The Aisle. She is obsessed with fashion, makeup and new makeovers.
Makeup is essential for every girl. But nowadays it is very difficult to give time to your looks. The struggle of women has increased.
To provide facilities for kids and family women have to work with men to earn revenue.
The expenses have rapidly increased, and every essential for a living is getting expensive day by day.
There is a critical shortage of reservoirs which is making the cost increase. In this era of expenses, women do not have time to look towards their makeover.
To fight against these expenses in this era requires hard work which can further cause stress. Due to these psychiatric issues, women get older rapidly.
But still, there are some ways which can be helpful for a woman remains in a position of a perfect makeover. These seven genius tricks shave years off your makeup.
1 - Usage of Primer
Primer is a harmless and skin friendly accessory which can help you against sensitive skin and can even give you the perfect and light look you need to remain beautiful. Primer is a material used before applying foundation.
Though foundation helps us get a fairer look, but it is temporary, and regularly wearing a foundation is also very harmful to our skin (source).
A primer not only secures us from the harm but it even helps us get a smooth makeover
2 - Usage of Sunblock
Due to the ozone depletion, the harmful rays emitted by the sun reach us very easily. These harmful rays make our skin shrink and cause dark complexion (source).
The UV rays emitted by the sun when directly reach our skin can make our skin sensitive and even has other health issues. Sunblock also avoids freckles which can help us look younger.
3 - Using Tissue For Applying Lipstick
You can attach a tissue to your lips before applying lipstick. This will help you get a light color and can make this color last for long to make our lips look fresh and indirectly make us look young.
4 - Face Wash
Face wash can be used instead of soap. Face wash helps us remove spots and pimples from our skin to give us a natural look.
5 - Hypoallergenic Eye Makeup
Hypoallergenic eye makeup is an accessory used for eye makeup. The importance of this accessory is that it has no harmful or allergenic effect towards your eyes.
If you are experiencing wrinkles, fine lines or eye bags, you may want to find a good eye cream. If you don't have any in your beauty arsenal, check out this comprehensive guide to find the best one for your needs.
6 - Fairness Cream
You must use a fairness cream without chemicals. A fairness cream can help you revitalize your skin cells and can remove the dead skin cells to make your skin look more agleam.
7 - Mascara
Tube mascara products can be very efficient to give you a cute look. This mascara has a thin and dark line which can get broader according to the requirements.
This mascara is even harmless and due to its function of providing light touch can make you look young.
The Bottom Line
There was always a time in your life when makeup was all about experimentation (and sometimes it still is).
But for the typical Monday to Friday grind, it serves only one purpose: to help us a lot less like we haven't slept properly in weeks, and look a little more pulled together.
Which makeup tips were your favorite? Feel free to share them in the comment section below.